Posted: 11/14/22 | November 14th, 2022
I've never been to India. I know. Crazy, right? It's not that I don't want to go but life has just always gotten in the way. However, India is a place a lot of people visit and, since I can't write about it, I want to bring in someone who can: my friend Mariellen Ward. She'd a travel writer who has been going to India since 2005 and runs the website Breathedreamgo. We've known each other since 2010. Today, she's going to share some tips on how to visit India for first-time visitors.
I will never forget my first time visiting India. My first car trip in Delhi felt like a roller-coaster ride. Cars and trucks of every size, overloaded bicycles and motorcycles, and even the occasional bullock cart, seemed to be coming at me from every direction. No one was paying any attention to lanes or the rules of the road. Vehicles were driving the wrong way. I couldn't make sense of what was happening.
I had heard about the "sensory overload" travelers feel in India, and now I was experiencing it. It was exciting and nerve-wracking in equal measure. And just a taste of things to come.
I spent six months crisscrossing the subcontinent on my first trip, back in 2005 and was often overwhelmed by the huge crowds, the foreign traditions, the perplexing bureaucracy, the mind-boggling complexity, and the bewildering culture shock.
These things combined make India a challenging — though very exciting and rewarding —destination.
However, if you read and follow these travel tips for first-time visitors, they could help smooth out some of the more disorienting bumps.
1. Slow down
It takes time and some know-how to successfully navigate in India. This is not a place for hurried travel. Don't try and see as much as you can; that is not the right approach. It's tiring to travel in India, and the object should be to experience it, not to check things off a list.
As a general rule, for every two weeks you are in India, pick one region. For a one-month trip, just pick two regions — say, two weeks in Rajasthan and two weeks in Kerala. You can even sit in one place and still not miss anything. No matter what, if you are in India, you will experience India.
2. Adjust your attitude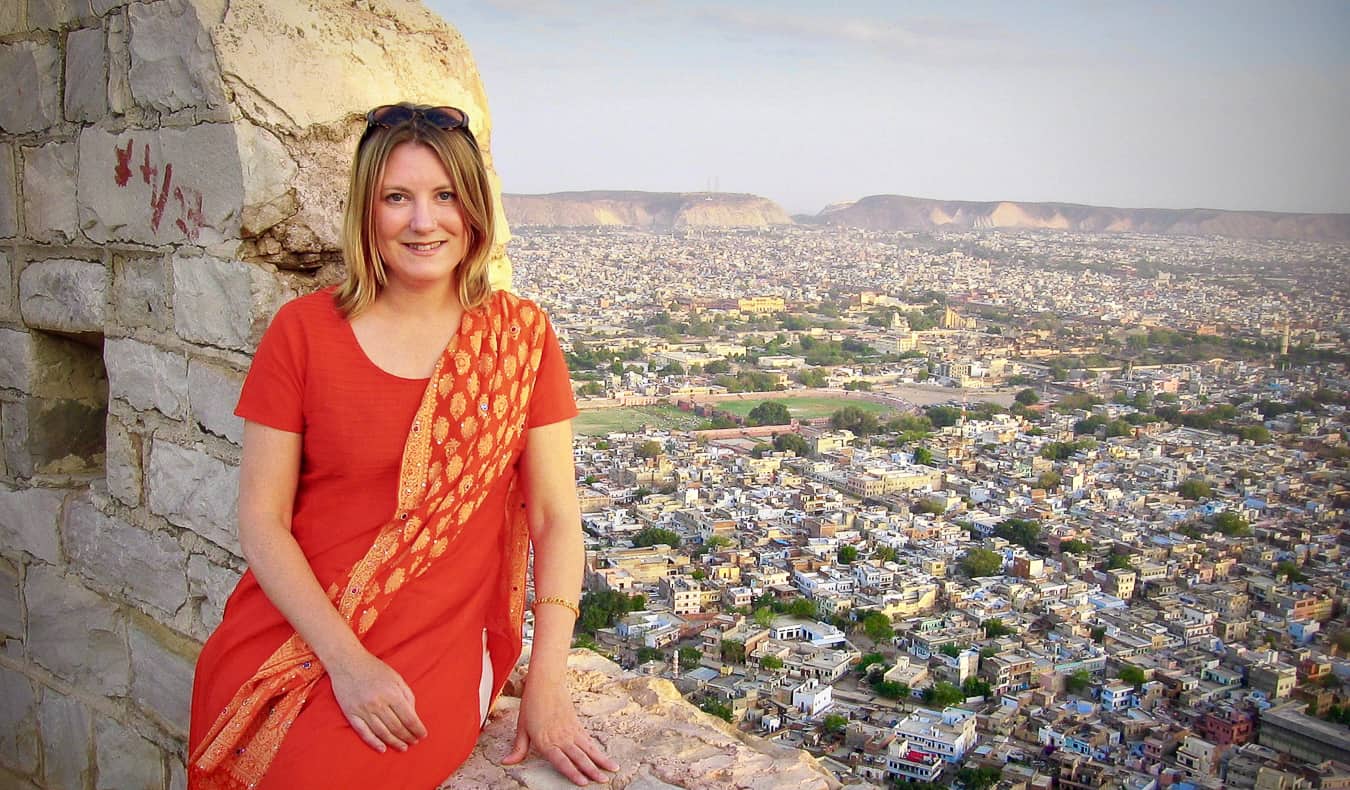 Let yourself fully experience India. There's a quote from the movie The Best Exotic Marigold Hotel that sums it up: "India hits you like a wave. If you resist, you will be knocked down. But if you dive into it, you will be alright."
Likewise, accept that things will not go as planned. Cultivate the philosophy that things happen the way they are supposed to, not the way they are planned. This attitude can lead to the most marvelous adventures.
3. Be careful who you trust
Having said that it's a good idea to be open, a healthy level of skepticism also comes in really handy in India. There are many con men there, especially in the travel and hospitality sector. They have a sixth sense for first-time visitors and will try and take advantage.
So, learn the prices by asking locals and other travelers before negotiating with auto-rickshaw drivers and market vendors. Don't believe drivers — or random people you come across at airports, train stations, and tourist attractions — who tell you things such as your hotel burned down, or the train you want was canceled.
Often, an opportunity to make money off of you will spur creative tactics, and some of these scams can easily catch you off guard. Once, I was looking for a new iPhone case and the vendor showed me one and told me it was made by Apple. But a close look revealed four spelling mistakes in one short sentence engraved inside the case.
4. Practice safe travel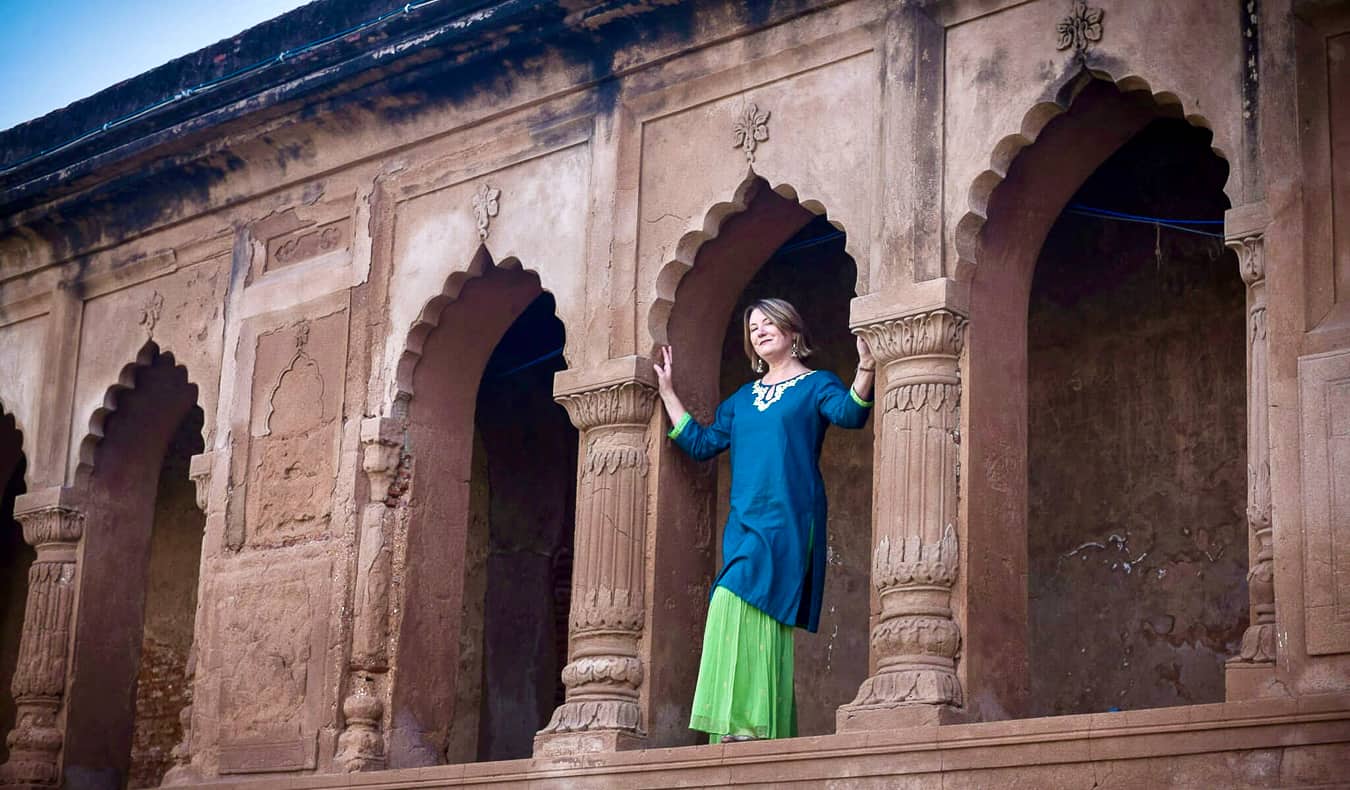 India has a reputation as a daunting travel destination, especially for women. However, I have spent many years in India as a female solo traveler, and though I have been uncomfortable, I have never felt really unsafe or threatened. Reported crimes against tourists are relatively rare, but harassment, staring, pickpocketing, and getting ripped off are common.
There are also anecdotal reports of women being molested, especially in busy, crowded places. Follow basic precautions and safe travel strategies, and use common sense in India.
Here are several safety travel tips (please read my top tips for women traveling in India for more details):
Buy a local SIM card so that you can make local calls and stay in touch.
Research carefully where you want to go, ensuring it is an area frequented by other travelers, with good infrastructure and hotels.
Plan your travel so you don't arrive late at night; travel during daylight hours only.
Be careful when posting to social media, so that you are not revealing your current location.
Stay alert to your surroundings, and keep a close eye on your handbag and luggage.
Keep the Tourist Helpline number handy and call if you need any assistance: 1-800-111363.
5. Try a small group tour
For your first time in India, try taking a small group or custom tour to help you get your feet wet. My company, India for Beginners, was founded to help women travel safely and well in India. We offer a few small group tours, but we specialize in creating custom tours and providing a high level of personal service, such as meeting travelers at the airport and assigning a tour manager who is available 24/7. We hold your hand in India!
6. Take the train
Taking a train in India is a great experience and should not be missed. However, you need some basic knowledge about the classes and the trains. You may not want to dive into sleeper class or general class immediately; I would recommend 2AC (second class with air conditioning) or CC (chair car). Or even 1AC (first class with air conditioning) or EC (executive chair car).
Shatabdi and Rajdhani trains are among the best in India, so try and book one of these. Overnight trains can be a problem because they don't clean the toilets at night, so keep that in mind when you book.
7. Eat the food
India is one of the world's great culinary destinations, and first-time visitors should not shy away from trying all the delicious cuisine on offer, even street food. Some of the famous Indian items you shouldn't miss are masala chai, sweet lassi, biryani, pakoras, dosas, and sweets such as gulab jamun and kheer.
It's hard to avoid getting sick in India, though, because you never know when a tainted item will cross your plate. It could be at a street stall or a five-star restaurant. However, you can reduce the chances of getting sick by following these basic rules:
Drink filtered or bottled water only.
Watch for undistilled water in ice or sauces.
Avoid salad and other raw food unless you can peel it (such as an orange or banana).
Eat only food that is freshly cooked.
Look for busy stalls and restaurants with high turnover.
8. Get a local SIM card
Everything in India runs on WhatsApp, one-time password (OTP) verification, and text messages. Because of this, you need a local number. To do so, get a local SIM at the airport when you arrive. Still, you may have trouble paying for things online with a foreign credit card, as India requires OTP verification, and getting registered with Indian Railways so you buy train tickets online is nearly impossible.
9. Remember where you are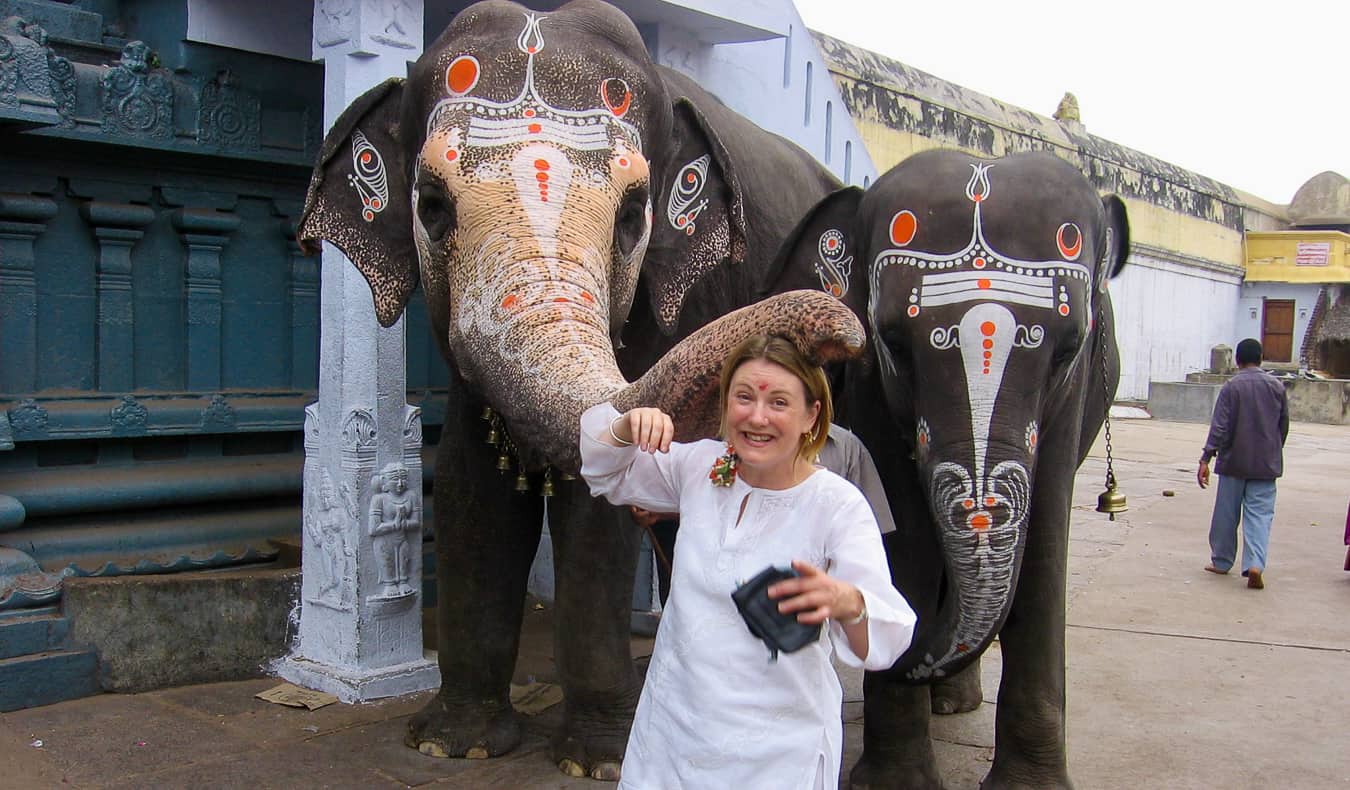 India is changing fast but is still a traditional society. It's best to learn about its cultures and etiquette and err on the side of caution.
For example, unless you're on the beach in Goa, it's wise to wear modest clothing in India. Long, loose, and flowing are key for dressing for the climate and the culture.
It's also best to be very respectful, especially with regard to the myriad religions. And be aware that genders relate differently in India, and overfriendliness can be misconstrued. Be polite, but with strangers, and especially those working in the hospitality sector, it's usually best to dial back effusive friendliness.
10. Follow the seasons
Weather and the season matter in India. It's incredibly hot almost everywhere in May and June, the monsoon season is July to August, and it's surprisingly cold in north India in winter, December to February. Do some research and find out the best places to visit in India by season.
So, when it's cold in north India, head down to tropical Kerala or Goa and hit the beach. In the heat of summer, check out Ladakh, a high desert plateau that sometimes seems otherworldly. Note: Fall is festival season, so you can experience Durga Puja in Kolkata, Diwali in Jaipur, or the Camel Fair in Pushkar.
11. Visit attractions in the morning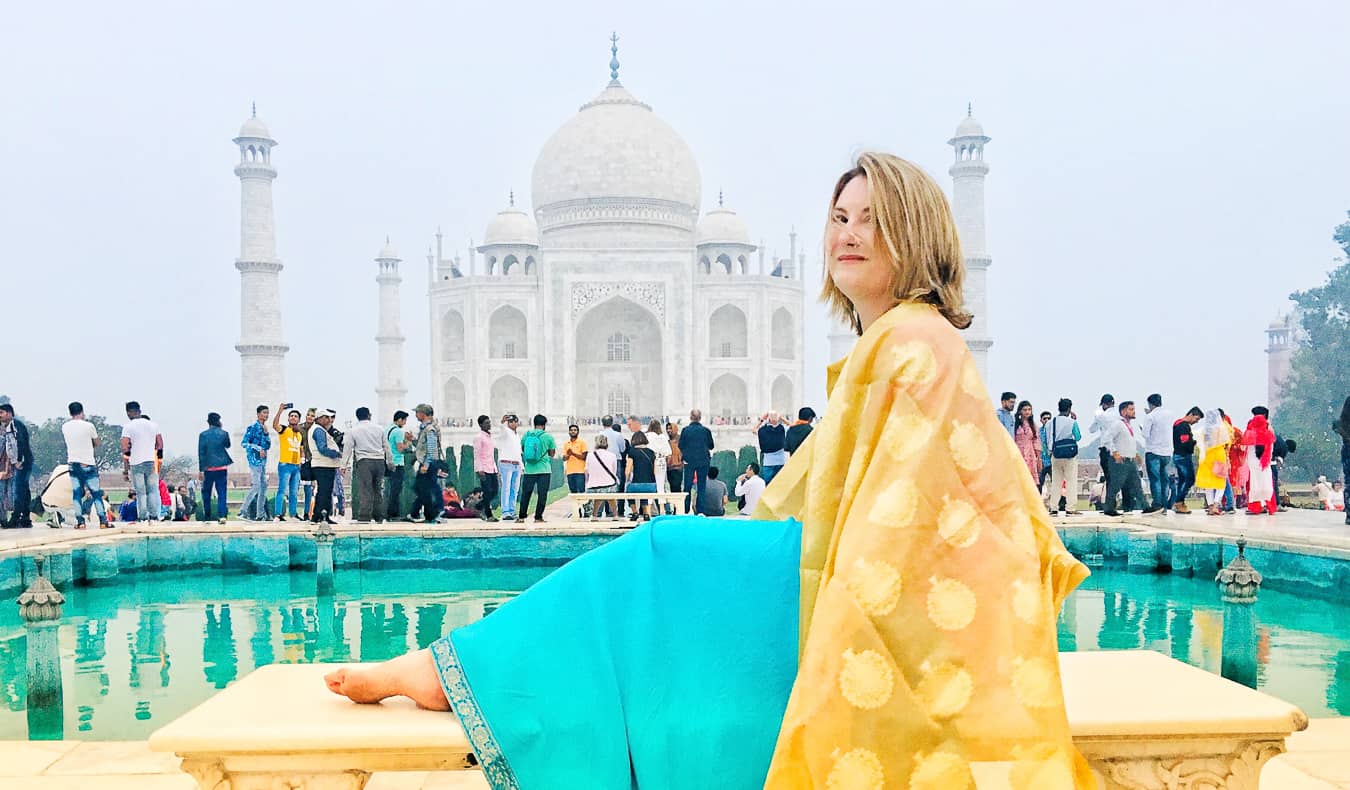 As a rule, tourist destinations in India are not busy in the morning. Indians generally don't start early, so if you want to go somewhere touristy or crowded, go early (also the coolest time of day). For example, if you are planning to see the Taj Mahal, stay overnight in Agra and go at sunrise; when the gates open, the line will be mostly foreigners. Crowds of Indian tourists will roll up a few hours later.
(However, this rule does not apply to shopping. Stores, and even restaurants, tend not to open until 10 or even 11 am. Urban Indians tend to do everything late. Breakfast and lunch are late, and dinner can be very late indeed.)
12. Head into the countryside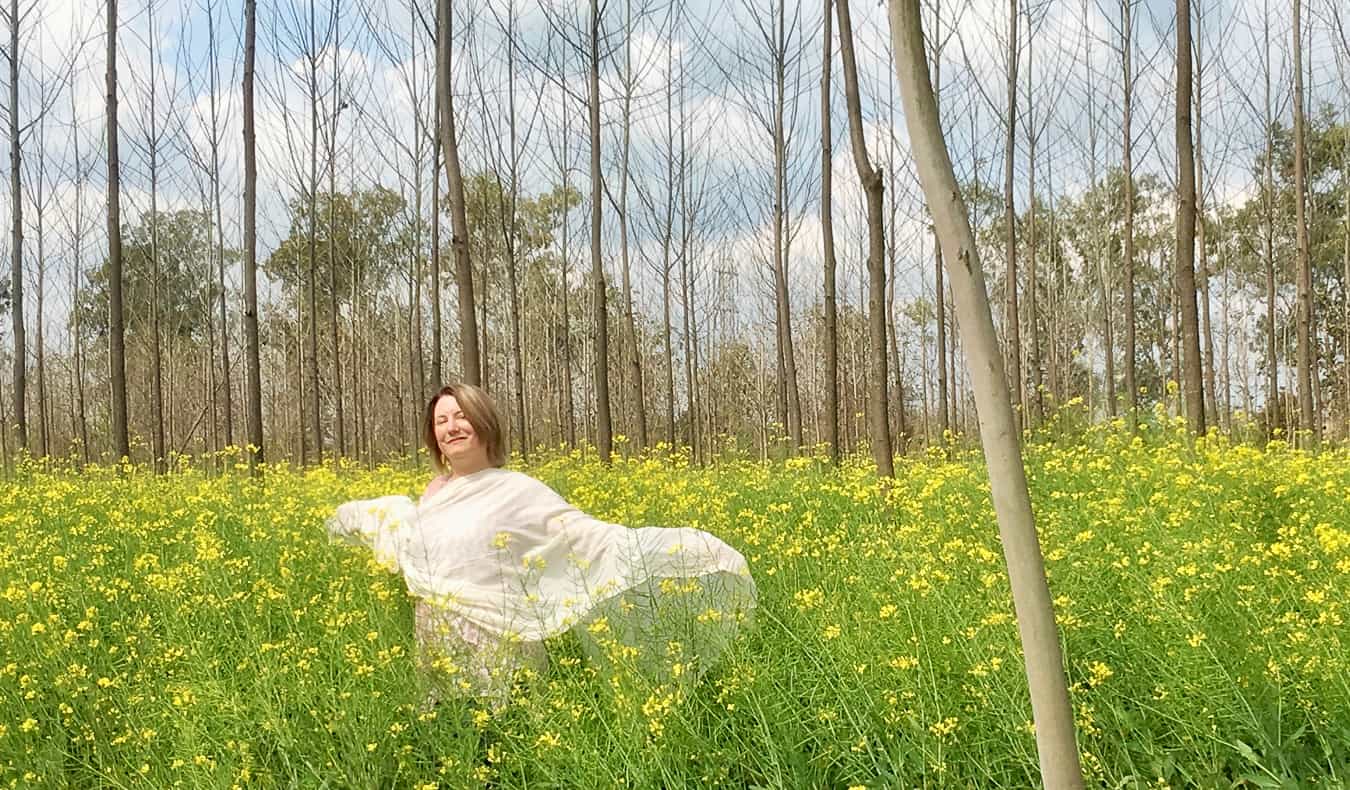 Most first-time travelers to India tend to design their itineraries around cities. They land in Delhi or Mumbai and head to places like Jaipur, Udaipur, Rishikesh, and Cochin. Make an effort to see the wilderness: the jungles, deserts, and mountains. India is home to more than 50 tiger reserves, several biodiversity hot spots (such as the Western Ghats and the Sundarbans), the world's 20th largest desert (the Thar Desert), and the highest mountain range on earth (the Himalayas).
You can go trekking in the mountains, take a tiger safari, visit one of the many national parks, camp out overnight on a sand dune in Rajasthan, or take a boat cruise on the Brahmaputra River.
And don't forget the rural areas. Most Indians still live in villages. It's really worthwhile to meander through the quaint villages of Rajasthan, Madhya Pradesh, Himachal Pradesh, or Uttarakhand.
***
India is not an easy place to travel. It's not a relaxing vacation destination. It is, though, an experience — often a life-changing experience. Start by doing research, read books about India, watch movies about the country, learn about the cultures and various destinations, and get ready for a transformative travel experience.
Like many before you — from The Beatles to Steve Jobs to Elizabeth Gilbert — you may just fall in love with the place. As writer Rumer Godden said, "Once you have felt the dust of India, you will never be free of it."
Mariellen Ward fell in love with India, with travel, and with travel blogging on her first trip to the country in 2005. She has spent more than seven years of the last 18 in India, and now lives there. Though Canadian by birth, Mariellen considers India to be her "soul culture." With her travel blog, Breathedreamgo, she tries to encourage and help other female travelers to go after their dreams. And her custom tour company, India for Beginners, is dedicated to helping women travel safely and well in India.
Book Your Trip: Logistical Tips and Tricks
Book Your Flight
Find a cheap flight by using Skyscanner. It's my favorite search engine because it searches websites and airlines around the globe so you always know no stone is being left unturned.
Book Your Accommodation
You can book your hostel with Hostelworld. If you want to stay somewhere other than a hostel, use Booking.com as it consistently returns the cheapest rates for guesthouses and hotels.
Don't Forget Travel Insurance
Travel insurance will protect you against illness, injury, theft, and cancellations. It's comprehensive protection in case anything goes wrong. I never go on a trip without it as I've had to use it many times in the past. My favorite companies that offer the best service and value are:
Ready to Book Your Trip?
Check out my resource page for the best companies to use when you travel. I list all the ones I use when I travel. They are the best in class and you can't go wrong using them on your trip.
The post India Travel Tips for First-Time Visitors appeared first on Nomadic Matt's Travel Site.
Source link